The Kings Arms Inn was re-named the Era Hotel in 1886, closing in 1918.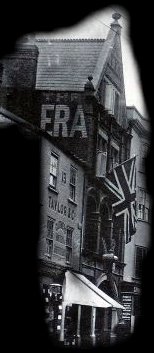 In 1772 it had stables for 100 horses.
In the C18th many pubs were clustered around the City's East Gate, these pubs served the travellers coming to Exeter for Market Day. The inn is mentioned in 1715 when Otto Channon left to take on the Bull Inn in Goldsmith Street. A listing in Pigot's Directory shows Jno. Jackson as being resident in 1823.
Stuart Callon Copyright ©2002