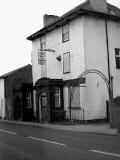 The Lazy Landlord closed in 2001. It inhabited a building close to the Mill on The Exe in Bonhay Road. The buiding was demolished in August 2002.
With the forth-coming opening of the Mill On The Exe next door in 1983, the Princess Alexandria had a re-furbishment (May 1982) in order to compete, it was re-named The Lazy Landlord.
There was an arched entrance to the front with a black railing gate leading into a rather small bar area with bench seats around the two outer walls and a square bar on the two walls to the right as you walked in.
The beers were generally very good with real ales served at first but it could not compete with the Mill On The Exe.
Webber's saw-mill used to stand behind the inn.
Princess Alexandria Court currently inhabits the site of the Inn and saw-mill.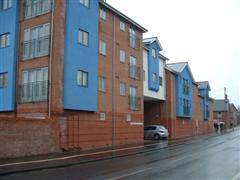 Stuart Callon Copyright ©2002-2004