The Star & Garter is featured in many old photographs of Exeter. It stood on the corner of Bonhay Rd and New Bridge Street and had a prominent position overlooking the river. New Bridge Street was built in 1778 so presumably the pub was born a little later.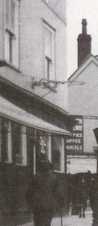 1915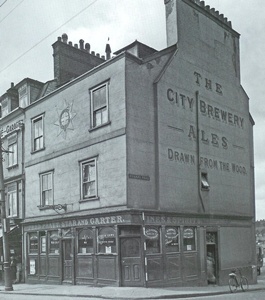 ...and a little later.
It's license was declared redundant in January 1929 and the place was closed. Sold to ECC in October 1932 and demolished a year later for road widening and improvements.
Listed in 1897 (Kelly) at 4 Exe Bridge, Frederick Horwill resident.
Stuart Callon Copyright ©2002-2004