The Acorn Inn originally stood a short distance from the intersection of Southernhay with Magdalen Street on the south side, roughly where the green sign stands on the colour picture below. It was a very compact pub with green tiling half way up it's front.


Original Acorn
The pub was demolished along with the businesses and shops that surrounded it during the Western Way development scheme. It was re-located on the traffic island and kept the original name until the late 1990's when it became The Branch Office and then Judge Jefferies in 2004.
The "new" Acorn was probably Exeter's most well known gay pub.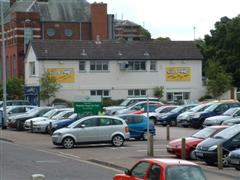 Judge Jefferies
White's Devon Directory (1850) shows George Medland to be resident at 15 Magdalen Street. Thereafter Ann and later Henry Medland took over. All of these people issued checks.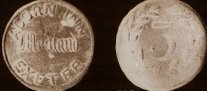 Thomas Mare is listed by pigot (1823).
The pub again changed it's name in Janary 2008, becoming Tiggas Bar.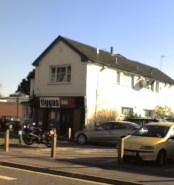 Tiggas Bar
Tiggas Bar is a bit like sitting in someones front room, but you're down the pub. The pub features live bands.
Stuart Callon Copyright ©2002-2008