The Country House Inn is located opposite Northbrook pitch and putt golf course in Countess Wear. It has quite a long history, though very little is written about it. The first directory listing I've seen is from 1844, however the Exeter Flying Post published a "for sale" notice on 30th August 1782.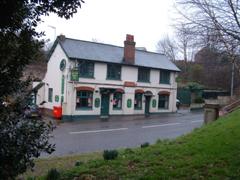 Country House Inn 2003.
The pub appears to be made up of two cottages. Picture above, and appears as such on an OS map of 1927.
A tithe map of 1836 shows Samuel Hole to be the owner of the inn (3 on the map).
The smoking ban was introduced in the UK in July 2007. This inn closed in late January 2008, as a direct consequence of this appalling piece of legislation.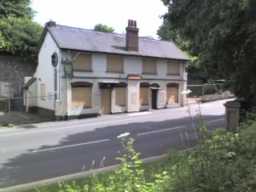 Country House Inn Closed 2008
From the early 1980's the pub had a central bar area with Darts on the LHS and Pool on the RHS. Prior to this however the pub consisted on two bar areas, a lounge and public bar.
Stuart Callon Copyright ©2000-2008