The Country House Inn is seen today as the Flying Horse in Wonford. Nicholas, Eliza and WH Langford ran the place between 1885 and 1928 when it issued checks. Is listed by Kelly (1889) as the New Country House Inn, a name also featured in Kelly's 1893 directory. Pring states that the place was known as The Country House Inn before 1963. So between 1963 and 1970 there was a name change according to the listings below.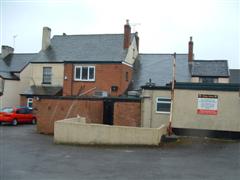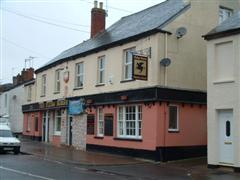 In 1911, the pub was owned by Norman and Pring's City Brewery.
The present Flying Horse can be seen from the photographs to be made up of about 3 buildings. The pub was enlarged in 1938 when 2 cottages (28 and 29 Morgans Buildings) were incorporated. It was enlarged further in 1963 when 10 Dryden Road was taken in and the bars re-designed.
Stuart Callon Copyright ©2002