The Gardeners Arms in Wonford, was pulled down in 2000 and replaced by Birch Court.

This building had been constructed in 1936 to replace an original red sandstone and breccia building.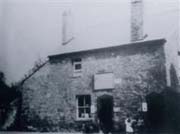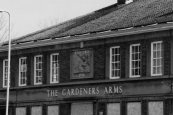 Birch Court is in Coronation Road. The street sign says "Coron Road". You don't want to know what "Tuckfield Close" reads.
Birch Court can be seen below, the 1936 pub stood a little further back from the road and had a large expanse of pavement in front.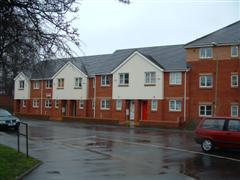 The inn was the subject of "for sale" notices in the EFP in 1860 and 1877.
Stuart Callon Copyright ©2002-2005