The Horse & Jockey is now the Horse and Groom in Fore Street, Heavitree. Dates back to around 1740 and was the Horse and Groom by 1850 (White) changing names about 1830 (ExCoin 1980). Pigot (1830) lists the pub as the Horse and Jockey.

The EFP described the pub as the Horse and Jockey on 12th May 1785 when it was the starting point for George Way's Wagon Service (Advert).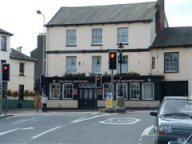 Before schools were built later in the 19th century, both pubs were used as public rooms. The Ship was used for distributing cloth to the poor annually until the 1820s. Coroners inquests also took place here.
Both this pub and the Ship were used for refreshments after paupers funerals, for which an allowance of three shillings (15p) per burial was paid until the 1820s.
The cottage next door to the Horse & Groom (which is now part of the pub) used to house Heavitree's Fire Engine, but this closed when everything was based centrally at the Danes Castle headquarters of the Exeter Fire Brigade in 1932. When the firehouse closed the building became a Fruit and Veg. shop owned by Burt Swanston before the building became part of the extended pub.
The pub became The Heavitree on 4th August 2006. Dawn Pearce was banned for complaing about the change of name! A new name was required due to the general upgrading and sprucing up of the area. A new name to convey changing times, The Heavitree, fucking perfect.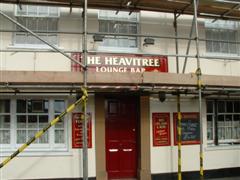 Stuart Callon Copyright ©2002, 2006