The Elmfield Hotel is now the Jolly Porter, close to St Davids station.
It issued checks dated 1869 and 1879 during the residency of Edwin Banfield 1865-1890, one is pictured below, thanks Ebay!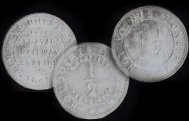 A more interesting variety of check was issued in 1879 for the "order of the druids" and was issued 10 years later than the 1.5d and 0.5d checks above. They look very similar in style and are therefore probably from the same maufacturer. One thing the coin does confirm though is that it was used by members of the druids for their regular meetings and was given as change.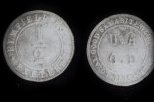 The building however is much older than these checks and was re-named the Jolly Porter in 1957.
The building itself appears to have at least two, possibly three different floor levels on the ground floor, this is indicative of the building being an amalgam of several buildings, the different floor level reflecting the floors of individual buildings. Picture below.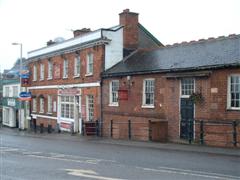 The pub closed in late 2005 only to open in January 2006 under new management.
Stuart Callon Copyright ©2002-2006