Three Mariners was around in 1791 according to the Exeter Flying Post and according to Dymond (1880) was without Watergate, and became the Cornish Inn / Arms..

Pring states that the Cornish Inn became the Custom House inn, listed in 1830.

The Custom House Inn also appears on the 1876 OS Map. Newton mentions that Skittles was a big attraction between 1837 and 1850.

The Exeter Flying Post mentions the inn on two occasions, in 1829 and 1831 when the landlords moved to the Bull Inn.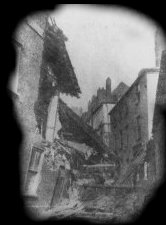 In 1927 it was demolished when the City wall collapsed on top of it. The owner at the time, William Lee, had been trying to extend his cellar but undermined the City Wall.
If you look behind Riva you can see where the wall collapsed. There is now a path leading to the car park which uses the break in the wall.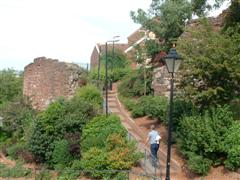 White (1850) gives an address of Quay Street, resident was Jno Saunders.
The picture below was taken in 1909 and shows the pub to be a St Annes Well Brewery pub.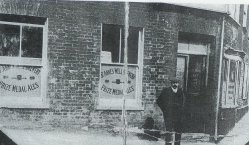 Stuart Callon Copyright ©2002, 2005