The Packhorse Inn is now Perriam's newsagents and general store but was an old coaching inn at 46 Cowick Street. There are no listings for the pub after 1906.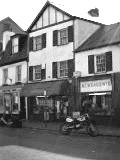 Today Perriams Newsagent and shop is 46 and 47 Cowick Street, however the pub occupied the taller buiding of the two on the left.
The St Thomas Parish tithe map of 1839 describes the building as a house and skittle alley.
In 1947, Perriams only occupied No. 46 which was originally the pub. The premises were sold in September 2007 to Cartridges Solicitors as part of their expansion plans.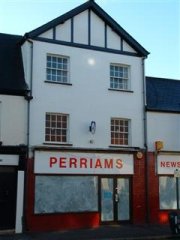 Stuart Callon Copyright ©2002-2007