The Old Chevalier Inn came into existence in 1940 taking over Chevalier House.

This house comprised 78 and 79 Fore Street and was knocked into one to form the Inn. No. 78 was Charles Ham a wine & spirit merchant, No. 79 had an equestran roof tile placed during the visit of Prince Charles in 1644. The tile gave the house its' name. The building narrowly escaped demolition in 1929 but not in 1942 when it was lost to incendiary bombs.
Below are some pictures scanned from a City Council guide taken just before the building was destroyed. The building(s) were originally built in 1614.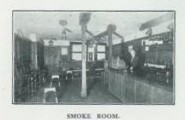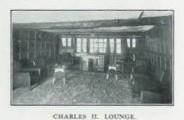 The building that now houses The Hog's Head was built after the war and was originally named The Chevalier Inn later becoming Winstons, No10's, Churchill's, becoming the Hog's Head around 1997.

Stuart Callon Copyright ©2002