The Devonport Inn, in Fore Street, became Crazy Horse, then Moloko, The Splash Bar before closing in early 2005. Re-opened as The Velvet Lounge in late 2005 and became Vivo in December 2008.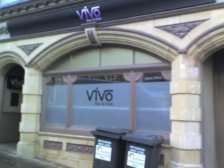 Vivo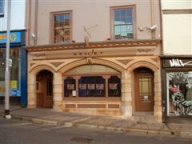 Velvet Lounge
The earliest listing found was in Besley's directory of 1828.
According to the Exeter Flying Post, 29th January 1862, the Oddfellows lodge was established at the inn.
The pub appears to always have had it's problems, be it poor turn-over or altercations with the authorities.
In the 1980's it became popular for a few years after a refit in 1986 but later it's popularity waned and it became a "hard" pub so much so that by 1997 it was shut down after a mass punch up.
It re-opened as Crazy Horse and business was good pretty much immediately especially with the younger drinkers, there was a large model of Crazy Horse on the bar. The problem was that most of these drinkers were under-age and it was for this reason that the pub was refused a license and closed in 2002.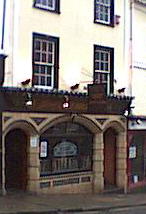 Crazy Horse
Moloko (2002) and the Splash Bar(2003) lasted only a matter of months. The pub opened again as Velvet Lounge in late 2005.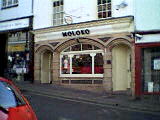 Moloko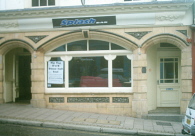 Splash Bar
Stuart Callon Copyright ©2002, 2005