The Dolphin was initially named The Dolphin Inn and was built to serve the surrounding housing estate which was completed in 1928. Picture below.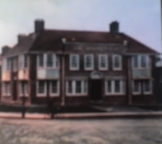 Dolphin Inn (1928)
Nearly 2500 people were re-housed here from Exeter's West Quarter when the area was cleared.
An original Dolphin Inn, after which this was named stood in the West Quarter, click here.
This pub was named The Dolphin to try and make the re-housed families feel more at home, though they often described their new estate as "Siberia".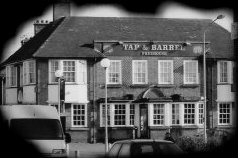 Tap and Barrel
The pub was badly damaged during one of Hitler's air raids on 17th June 1941 though there were no fatalities. It was re-named the Tap and Barrel in the 1993 having been closed briefly following several disturbances before reverting to The Dolphin in February 2006.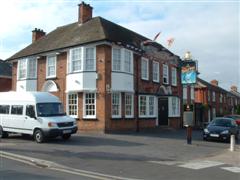 The Dolphin
Stuart Callon Copyright ©2002, 2006